Hello and welcome back! I just popped in to show you a peek of a picture I've been working on over the last few days.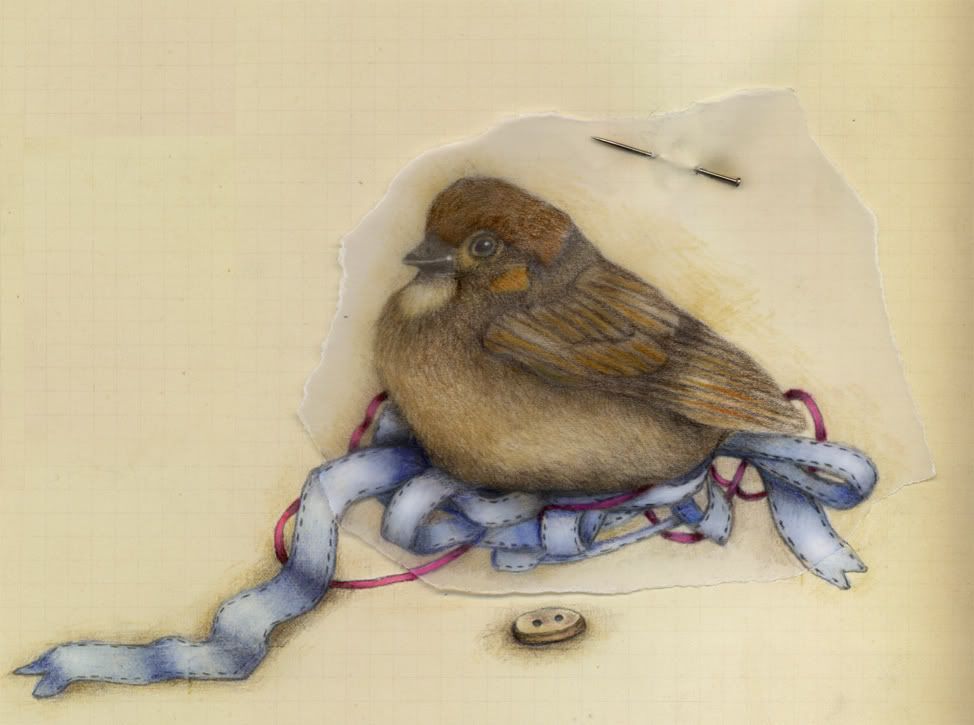 She's just in the midst of sorting out her haberdashery box - as you do.
Here is another pic which was on the same page but I thought should be on its own. I'm loving retro things like this phone - I'm seriously thinking about getting a nice pink one exactly the same. I love the dial ones but they are not very compatible with push button menus (you know - press 1 to speak to someone in finance..press 2 to make a complaint.. etc etc)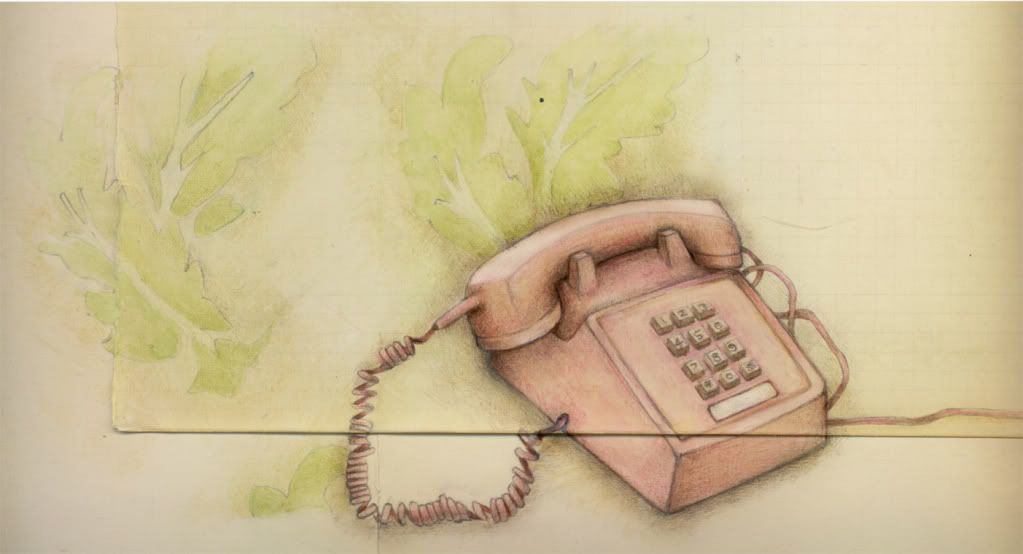 My week has been non excitement so far, although yesterday I bought some new tiny paintbrushes and fancy paper...which is kinda exciting I guess. Art shops are wonderful places and you can be lost in one for hours, surrounded by wonderful & pretty things - maybe that's just me? I have to be careful to reign myself in otherwise I could go a little bit mad and cause bankruptcy. My constant companion in these shops is the phrase 'Do you need that?' which works quite well in stopping erroneous purchasing. That is until you get home and you really did need one...hmmm.
I shall be away now but don't worry, I will be back very soon with other pretties just for you x