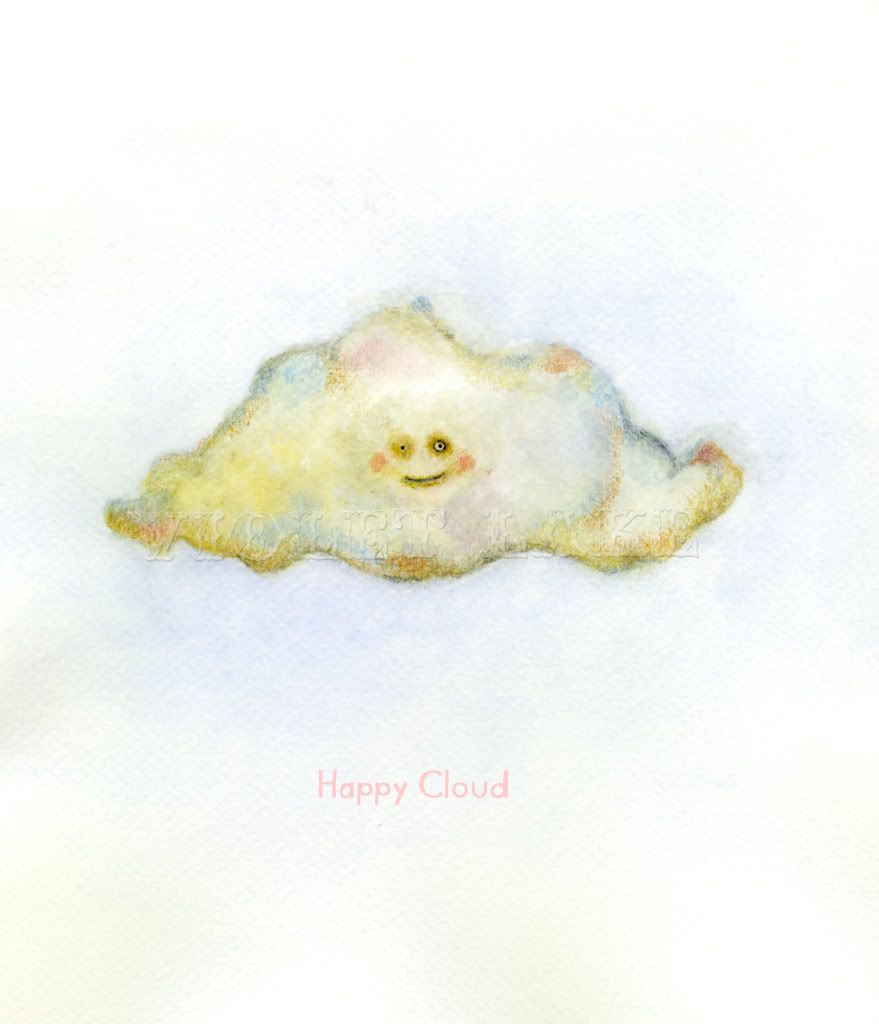 Howdie

peoples, welcome to Tuesday. I do hope your Easter weekend was lovely, mine was very nice but I didn't get much work done. Oh well, I more than made up for it today with three pics, and two of them shall be available as prints in my

Etsy

shop

tres

soonio

. I will of course inform you when that happens :-)
So here we have

today's

offering who is Happy - Happy the cloud. She is, as her name would imply and goes about her business in a most cheery manner. She has no heady career aspirations or hankering to know what the latest fashion is: Happy is just glad to be, which is most lovely I think. Also she is a very loyal friend and likes to drink tea made in a pot.
Apologies for the watermark but Happy is not yet available in my shop and I would hate those picture

thief's

to come round here....
Secondly Rosie the Bear Girl...
Continuing on my previous theme this is Rosie who is everything spring-like and lovely. Ah wouldn't we all like to be this age, with a bear hat on - singing to the bees? I surely would!
That's all for now lovelies, but do come back soon for more pretty offerings from Violet Lake.