Greetings! well it's a Thursday and its raining cats and dogs outside....This didn't help my mood today - hmm, yes I felt a little down. However, at about lunch time a lovely man from

DHL

delivered my first promo cards and all was well in the world again! Small things, I know :-) I like them and am excited about sending them out into the big wide world.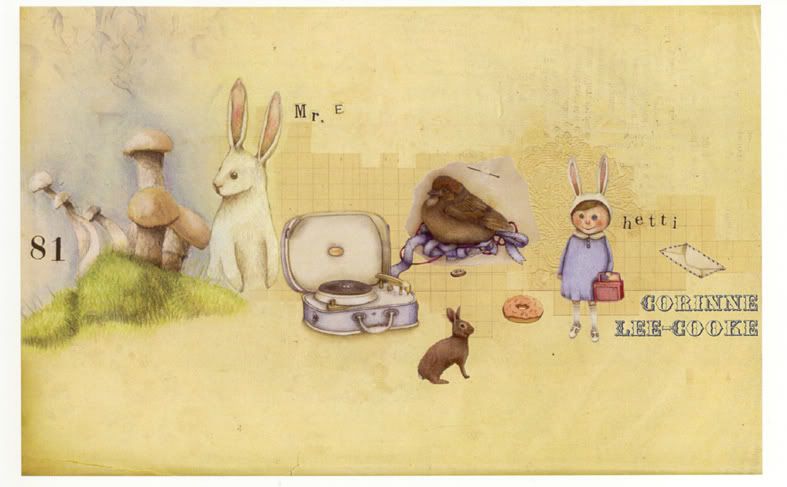 It took some getting right but I am most pleased and think it represents my work well. I shall be sending them out post haste to the agencies around the UK...and beyond...maybe. Hopefully someone will love it too.
I would also like to thank all the people who have left comments on my posts. I am most glad that there are people who found me and enjoy what I do.
With regard to Hetti in my last post she is appearing on my promo cards as well with her friend Mr E. (he's the white rabbit next to the mushrooms). They are off on an adventure today - Africa I think she said. They have informed me they will be back in time for tea....
Here are a few items that I have found whilst perusing '

tinternet

.
Otto - One of Katrine K's latest lovely pencil drawings...
Some lovely Russian doll creations from (Inside a Black Apple)
And lastly a beautiful song by 'Bat for Lashes' (linked) called Siren song.
Just beautiful and serene.
Thanks for dropping by loves, I will be back tres soon with more things for you to enjoy with your peepers and shell-likes (...ears).
mwah x