Hello my friends, welcome back. I hope you are having a lovely week. The weather here can't seem to make up it's mind so I am looking forward to long hot sunny days that have been promised this year. Last year the UK was mostly under water due to terrible flooding so we are due some sun. I remember seeing a field in our village which was so flooded, the cows were being rescued from it. I have everything crossed for nice weather in 2009 :-)
Anyway, I digress....I have been working on some drawings for possible exhibition and am so pleased with how they turned out. Please give a warm welcome to Johnny. I purchased some old American high school photos from Etsy and he was in there. It is the 50's and he is 18. I think I have a bit of a crush on him to be honest! He will be older than my dad now but this is a small flash in time. I wonder what he did, if he married, if he is still alive? That is why I love old pictures - when the flashbulb went off and they got up to leave, I like to wonder what happened next. He looks more handsome and a little less conceited in the actual photo but think I got his likeness. I have some other ones I've done from this pack and they are in my portfolio if you would like to peruse.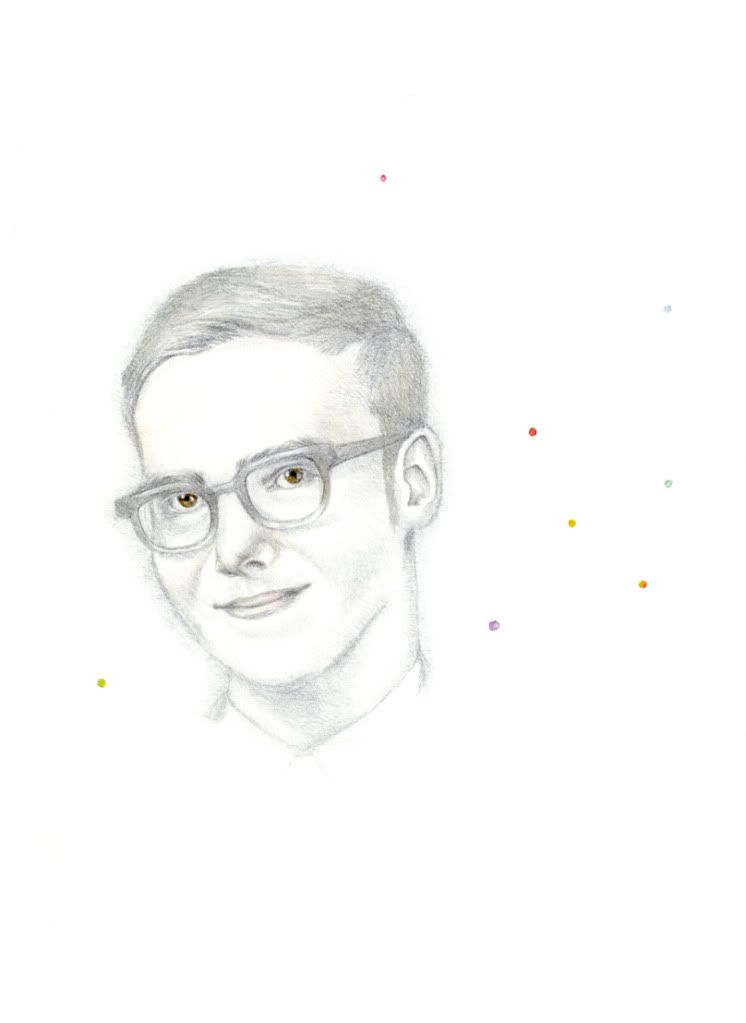 Oh, he is done (as with all my drawings lately) Silver point and tinted with watercolour. Also when I scanned him in I managed to crop the paper a little too close the the dots on the right (it was late!). There is pleantly of room either side in the original.
That I'm afraid is all for now. Please let me know what you think of him, I love to hear from people.....
Take care and have a lovely Wednesday
Corinne x